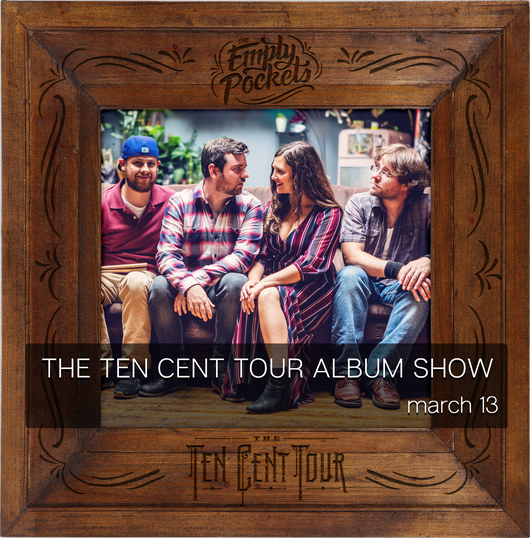 REPLAY Ten Cent Tour Album Show Livestream Ticket
Regular price $20.00 Sale
We're playing our 2015, Billboard Charting, full-length, studio album for this one-time-only Livestream event.
The first album we recorded in our hand-built studio, the songs and arrangements on The Ten Cent Tour are the band growing into our true sound for the first time on record.
Routed in Americana, folk and rock, this group of songs balances influences from the 60's and 70's with original songwriting and unabashed performances.
Saturday, March 13 - The Ten Cent Tour Album Livestream
Full board audio mixed live. High quality lights and camera for an overall excellent production.
All shows hosted on Mandolin.com and require an account to watch. You can register for a free account on Mandolin.com anytime.
All shows at 4pm Central Time and are available on Mandolin.com for 48 Hours After Ending.