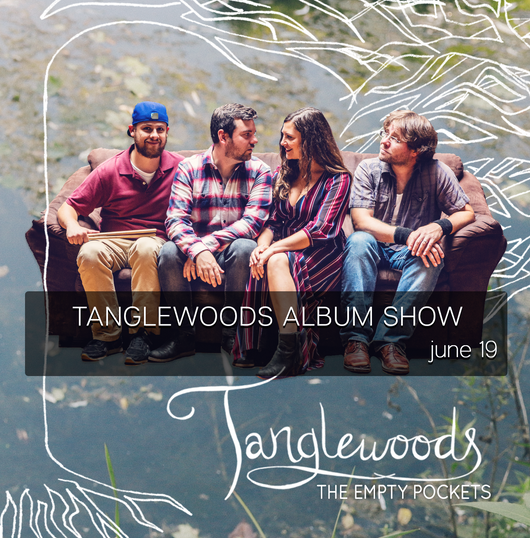 REPLAY Tanglewoods Album Show Livestream Ticket
Regular price $20.00 Sale
We're playing our 2019, Billboard Charting, full-length, studio album for this one-time-only Livestream event.
Our strongest collection of songs to date, the Tanglewoods Album Livestream Show will feature rarely played live songs like "Island Queen" and "Asleep on the Subway" along with Pockets live show regulars like "The Grind" and more.

This final show of our Livestream Album Series, we're heading outside to play among the trees and under an afternoon sky. This is gonna be an unforgettable concert!
Saturday, June 19 - Tanglewoods Album Livestream
Full board audio mixed live. High quality lights and camera for an overall excellent production.
All shows hosted on Mandolin.com and require an account to watch. You can register for a free account on Mandolin.com anytime.
All shows at 4pm Central Time and are available on Mandolin.com for 48 Hours After Ending.