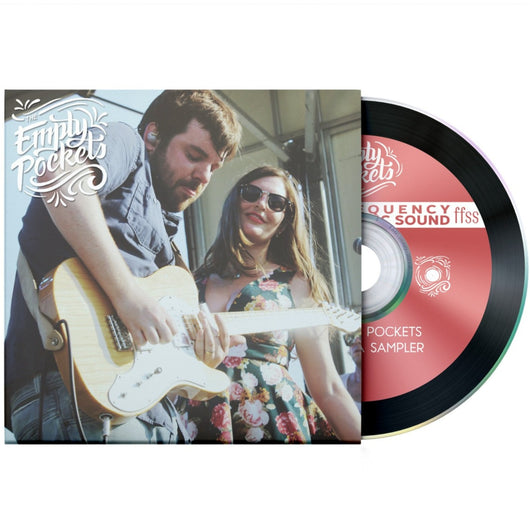 Outstanding Free CD
Regular price $19.00 $0.00 Sale
The Empty Pockets have the #1 Blues Album in American AND are giving away this outstanding collection of songs for free.
This unassuming Chicago-based indie powerhouse is quietly conquering the Billboard charts, connecting with fans, filling venues across America, and doing it all on their own terms.
DON'T TAKE OUR WORD FOR IT, READ OUR RAVE REVIEWS...
"I Love this group of talented musicians :)!!! The music is Creative & Fun to listen to!!! Your passion for your Art is endearing! Keep making beautiful music!!!!" - Carolyn H. from Cincinnati, OH
"I had never heard of this band until a free CD came up on facebook. I can't wait to get the CD! I went on Youtube and listened to alot of their music and I love it! You can see that Josh has music in his soul!! Erika's voice is beautiful! And together the sound is mesmerizing!" - Terry P. from Sacramento, CA
"I saw this "free" offer on Facebook and just had to check it out. What I like about it most is that I can understand the lyrics! I like the songs, too. Can't wait to get the CD." - Mary R. from Newark, NJ
 TAKE A LISTEN FOR YOURSELF...
 Why are we giving away this great CD for free?
Because we believe that new and original music is vital.
When you get this album into your hands, you'll become a lifelong fan.
One Free CD per customer, please.
ALBUM TRACK LISTING:
From The Ten Cent Tour (2015)
I Hear Your Voice
Empty Pockets 
Find or Fail 
You Know I Do
From Voices (2017)
I Am Strong
I'll Follow You
The Bubble
Reprise
From Tanglewoods (2019)
Fill It Up
Island Queen
Papergirl
Tanglewoods